Donna Cameron Documentary was on the scene to capture this inclusive BRAVO MARTY moment for the legendaray director October 1 at the 53rd NYFF at Alice Tully Hall.
Learn more about Mr. Scorsese's journey to his current status as an eminient film preservationist- as well as arguably today's most gifted mainstream filmmaker with roots in the New American Cinema underground of the 1960s- arguably, the best, yes! Bravo Marty- where would we be without you!
Donna Cameron at the NYU Kimmel Center for University Life
June 1 - August 1, 2015
More
info
Donna Cameron's "Persistence of Vision" is a wonderful, unique exhibition, The notebook sketches and the rough raw small paper sequential abstractions stood out for me. Of the films, I especially enjoyed Projector and Peterborough Forest." -John Canemaker, Academy Award-winning filmmaker
"Donna Cameron is a most significant presence in international non-narrative cinema, in poetic meditative cinema, in American avant-garde cinema , in New York independent cinema, and a pioneer in camera less and expanded cinema."
"Donna Cameron has invented her own film stock. When you can't afford Kodak's inflated prices, what could be more obnoxious than coming up with your own filmstock? This is terrific!"
"Individual work with enormous vision."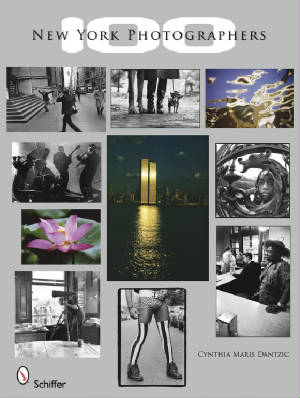 The anthology "100 New York Photographers" by Cynthia Maris Dantzic notes Donna Cameron and her new media photography,"Cinematic Paper Emulsion" with iconic New York photographers Amy Arbus, Bruce Davidson, Lee Friedlander, Annie Liebovitz, Deb Willis and others. BUY BOOK FROM Schiffer Press.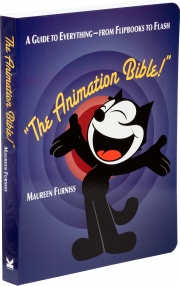 This landmark Animation Anthology by
MAUREEN FURNISS
features an
essay
about
DONNA CAMERON
and highlights her unique "CINEMATIC PAPER EMULSION" filmmaking process with that of Tim Burton, Stan Brakhage and other original film artist-directors.
BUY Book from ABRAMS ART BOOKS or from
LAURENCE KING PUBLISHING.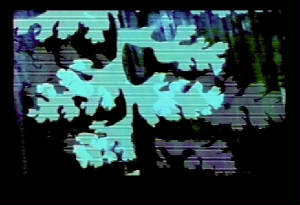 "Peterborough Forest" live with Mark Stewart & David Cossin